At St. Mark's we give to support the ministries of the Church and to maintain the Cathedral and its facilities. This includes maintenance, grounds keeping, utilities, and insurance. Some of our ministries in addition worship services and spiritual formation, include Hildegarde's Food Pantry and participation in Family Promise (an organization that helps house and empower homeless families).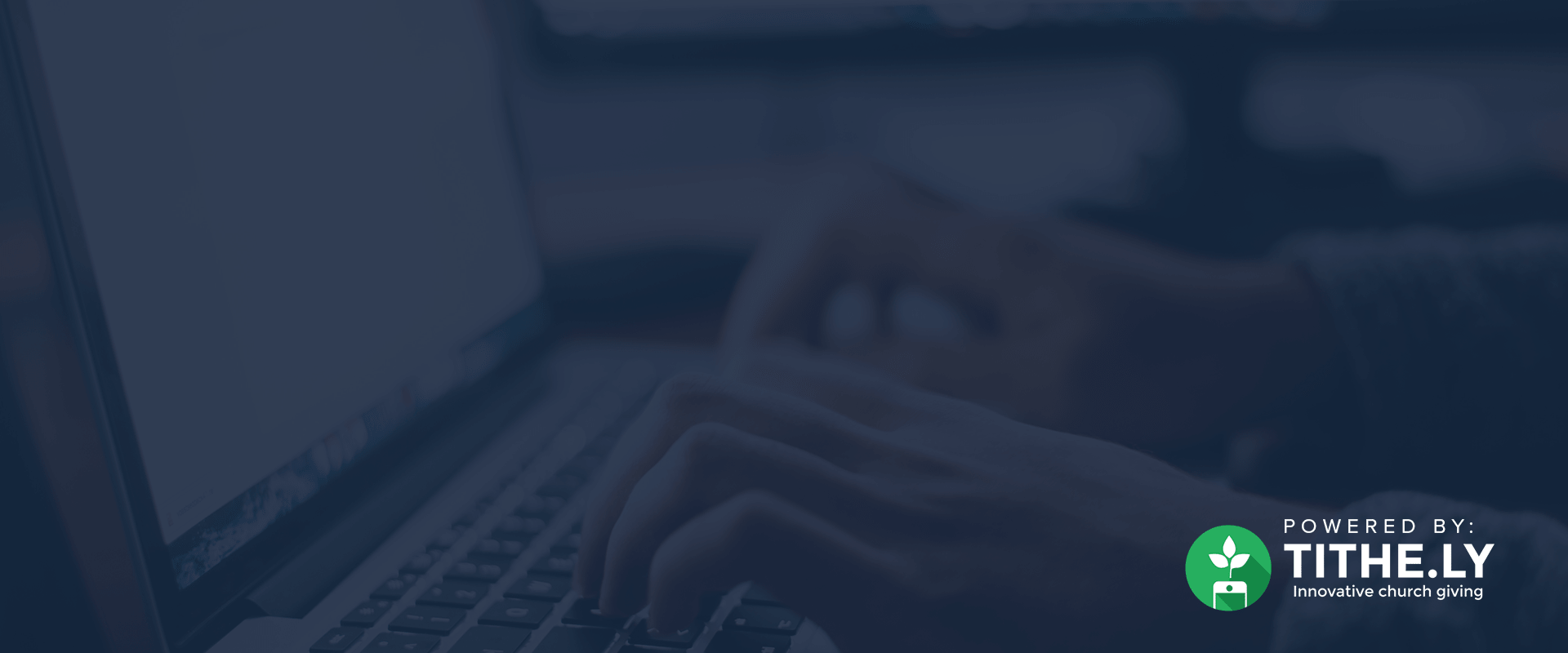 GIVING MADE EASY
Tithe.ly is a native iOS and Android app that makes giving easy. You can give directly from your phone with one easy to use and highly secure platform that has been tailor made for churches and ministries. Download the app and start making your offerings from your phone or online today.
Dear Brothers and Sisters in Christ,
As we approach the end of our fall stewardship campaign, I wanted to write to you about the unique opportunity God has given us to grow into what it means to be church for and with each other and for the broader community.
First, however, let me express how humbled and excited I am to be invited by the Vestry and Bishop Hayashi to lead the Cathedral Church of St. Mark as Priest-in-Charge. I want to thank the Vestry, the Wardens, and our Treasurer for all the hard work they have done throughout our period of transition. We couldn't have a more talented, dedicated, and faithful group of people in our positions of lay leadership, and we ought to give thanks to them, and to God, for their service.
In the past couple months we have been busy. With the Blessing of the Backpacks, Godly Play in full-swing, St. Francis Day, an emerging children's choir, and our annual festival of Lessons and Carols coming up, there is a lot of exciting activity at your Cathedral. Hildegarde's continues to feed upwards of 30, 000 people a year, and our pastoral care missioners—The Community of Hope—are a loving presence to people in need throughout the valley. Feed My Sheep, which makes meals for those going through difficult times, sends card to the sick and home-bound, and provides rides to those who cannot get to church, also continues to show us all what it means to be Christ's love in the world in quiet, often hidden, ways.
I am pleased to announce that we now have a new website—stmarksutah.org. With 80% of people finding a new church family online, it is essential that we have a web presence. In the next few weeks we will also be adding Facebook, twitter, Instagram and YouTube pages as part of raising awareness about all the great things going on at the Cathedral.
ith the help of Treasurer, and in the interest of transparency, we held a parish meeting to give everyone a sense of our financial situation. Since then, the Budget Committee has been doing incredible work in cutting costs, and arriving at clear picture of what we can afford going forward.
But as I've said quite often this fall, we cannot cut our way out of our current financial challenges. The Cathedral used to have three priests. Now we can only afford one. We used to have a full-time sexton, now we have to contract out those duties and pick up much of the slack ourselves. We used to have a paid Children's Formation position—now that role is being filled by my wife Michelle and the other dedicated Godly Play volunteers. The budget is lean and mean. If our budget gets any leaner, we risk negatively impacting why the Cathedral Church of St. Mark is here—as a school for love where, having experienced God's unconditional love for us we go out into the world to be that love in the world.
n the months ahead, I look forward to implementing an enhanced lay committee structure that will invite more of the parish into meaningful lay leadership roles. I look forward to working with the Vestry on developing a clear and exciting Vision and Mission for the Cathedral. We will hold listening sessions in advance of our retreat in February to hear from you about what your hopes and dreams for the Cathedral are.

Until then, however, I have been thinking about the Vision and Mission of St. Mark's like this: Vision—Being the Shape Christ's Love Takes in the World. Mission—St. Mark's is a School of Love. We are a welcoming and inclusive community whose purpose is to form faithful, inquiring disciples of all ages through beautiful liturgy, deep spiritual formation, caring fellowship, and love service to the last, the least, the lost, and the left behind. I'm sure, with your input and the vestry's collaboration we will fine-tune this vision and mission. But to me, this captures why we are here as a Church and the difference being church makes in our lives and the lives of those we encounter. I've attached a Vision and Mission budget for 2018 for you to see as well. This represents, roughly, how we currently allocate our resources and the impact those areas of focus have on us and world around us. How we envision this together going forward is part of what it means for us to learn to be church.
The Cathedral Church of St. Mark is a place where we practice making manifest God's love for us. Fed with the meat of love at the table of indiscriminate welcome, we go out into the world to do the work that God has given us to do—to be bread to feed, oil to heal, and water to wash, and wine to slake the thirst of the parched. We learn what it means to be the shape Christ's love takes in the world through beautiful, authentic worship in the Anglican tradition, thoughtful and creative formation opportunities for all ages, caring fellowship, and loving service to those both inside and outside our walls.
For this transformative work (properly speaking God's work in us and through us) to continue, each of us needs to consider prayerfully the place encounters with Divine Welcome have in our lives and give in proportion to the impact that transformative encounter have had upon us. The days of being able to rely on a few donors for the majority of our budget are gone. We are faced, however, with a God-given opportunity to learn, as if for the first time, what it means to be church, to support with our time, talent, and treasure the community that each of us loves and cherishes and where we experience God's love for us, just as we are, without exception. St. Mark's belongs to all of us, and if we work together, worship together, serve together, and give generously together, God will do more than we can ever imagine.
The world needs more people like you, the folks who walk out the door after Deacon Libby's dismissal to be love in the varied contexts of your daily lives. Let's make a wager as a community of faith, a wager of faith, and hope, and trust in God's love to make a way out of no way, and bring new life from seeming dead ends. Together, let's see what happens if we open our hearts and live from the abundance of what God has already done for us in Christ. Let's see what happens if we silence the voices of fear and scarcity, and live instead from those overflowing waters that rise up to eternal life. Let's drop our nets, and follow Jesus, and see what new thing God is up to with us—his faithful, quirky, ragtag group of followers who are learning what it means to be love. Please give and give generously.

Faithfully yours in Christ,

Tyler+

The Very Reverend Tyler B. Doherty, Dean & Rector
The Very Reverend Tyler B. Doherty, Dean & Rector